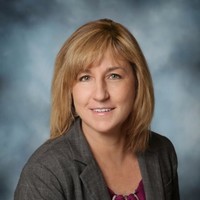 Deb Stephens
Implementation Director
since September, 2017
Fast Facts:
1. Deb has two dogs named Cooper and Jackson who miss her very much while she's at work. But, like any good dog mom, sometimes she runs home at lunch just to play and say "hi" for a few minutes!
2. Before joining our team, Deb was a power-player in the Finance world for over 25 years. During that time, she held positions ranging from CIO to CFO to VP of various organizations before bring her talents to Perennial Software.
3. Deb was informally voted "Most Fun to Sit by at Lunch" by her Cleveland Office coworkers. No matter where she goes, the laughter is never far behind her.
Connect on LinkedIn