The Central Station Alarm Association (CSAA) is a trade association representing providers, users, bureaus, and other agencies of Central Station protection services that are certified by a CSAA-approved Nationally Recognized Testing Laboratory (NRTL), such as UL, FM and/or ETL.
---

Founded in 1973 by Ron Davis, the Davis Group has consulted with hundreds of alarm companies, manufacturers, distributors, investors and international players looking to understand the dynamics of the American security marketplace. It's estimated that over 70% of the alarm installing companies have been reached by Davis Group through its seminars and audio tapes.
---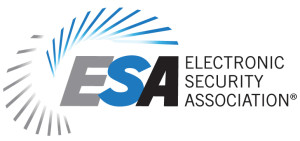 Established in 1948, the Electronic Security Association (ESA), a non-profit 501(c) 6 trade association, has evolved into the largest professional trade association in the United States with the purpose of representing, promoting and enhancing the growth and professional development of the electronic life safety, security, and integrated systems industry. In cooperation with a federation of state associations, ESA provides government advocacy and delivers timely information, professional development tools, products and services that members use to grow and prosper their businesses.
---

Kirschenbaum & Kirschenbaum, P.C., has represented the alarm industry since 1977. The firm has litigated more cases for the alarm industry than any other firm in New York, and most likely the country. The firm has represented most of the insurance companies that have offered errors and omissions insurance to the alarm industry since the late 1970s, and continues to represent insurers offering such coverage. The successful experience in handling defense claims is impressive and many of the cases are published under our Reported Cases page on this website. Cases involving burglar alarms, fire alarms, temperature, water flow, heat as well as guard response and stationary guard services are represented.
---

For nearly four decades, PSA Security Network has been a growing organization providing systems integration companies with a national presence, exceptional equipment selection, competitive pricing, services, and industry-leading training.
---

SDM is the #1 security channel media with 100% BPA Audited buy/install circulation. SDM provides management and technical professionals with a comprehensive overview of the security marketplace. Through its monthly print magazine, Buyers Guide and three titled supplements – smartHOME, Monitoring TODAY, and Solutions by Sector – as well as e-newsletters, the new sdmmag.com website, virtual trade shows and live events, SDM is consistently ranked best read and most credible magazine by ISC West attendees. SDM Magazine is now in its 41st year of publication.
---

Security Sales & Integration (SSI) "The #1 Technology & Business Authority Since 1979" reaches a monthly audience of over 50,000 (print and online audiences combined) executive, sales & technical professionals who recommend, buy and/or install electronic security equipment, including video surveillance, access control, biometrics, IT networking, intrusion, fire alarm, home controls/automation plus other security products and services. Editorial features include commercial & residential product applications, technology updates, systems design installation techniques, sales & marketing case studies, statistical research and operation management.
---

Security Systems News is a monthly business newspaper that reaches 28,100 security installers, product distributors, central stations, engineers & architects, and security consultants. Our editorial coverage focuses on breaking news in all major segments of the security industry such as market trends, new products, new technology introductions, and news about manufacturers and suppliers.