Chagrin Falls, OH (December 01, 2016) – Perennial Software (www.PerennialSoftware.com) announces that industry veteran, Bob Esquerra, has joined the company as the SedonaOffice Implementation Director. Esquerra's professional background includes 17 years of experience as a SedonaOffice user, giving him a unique, first-hand perspective on customers' needs as they transition to the software.  As a California native, he will operate primarily out of the West Coast.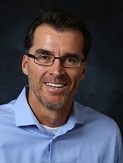 "Critical to each of our client's success is a smooth implementation of SedonaOffice," said Michael Marks, Co-Founder of Perennial Software. "We cannot think of better hands to put our new clients in. Before joining our team, Bob worked with SedonaOffice for 17 years while serving as the Chief Financial Officer for both San Diego Alarm (SDA) and Alarms Unlimited."
Esquerra will work closely with new clients to facilitate a smooth migration to SedonaOffice, providing dedicated assistance during the initial months as users go live on the software.  His responsibilities will include supervision of the entire implementation process, including project management, data conversion and training.
"Perennial Software is a strong organization, and becoming a part of this already winning team is my goal," states Esquerra. "I am excited to be included in a group that already has a solid foundation, and I look forward to helping where I can."