June 30, 2016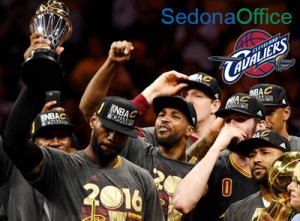 OK, I have to start off by bragging a little (or maybe a lot).  After 52 years, we finally won a championship in Cleveland.  If you know me, you know I'm a huge sports fan, and winning a championship is something special.  It is everything I hoped it would be and more.
I have to say, winning a championship takes a little luck, but more importantly, it takes a great team all working together for a common goal.  It starts with having the right people on the bus.  As I look at our organization, the same principles apply.  I assume the same goes for you.  Over the past year, we made a few cuts to our team and then added the right players to make us even better.  These decisions were difficult yet necessary to make us even better.
To begin with, we have significantly improved our development department over the past year, including the hiring of three new developers to join our excellent staff.  Any time you add new players, it takes some time to bring them up to speed.  I'm pleased to say our additions are all now well informed, trained in our applications, and rapidly adding new features and functionality.  Over the rest of 2016 and throughout 2017, get ready to see some very exciting new features.
We also have continued to improve our support department and support staff.  The proof is in the results.  Our customer satisfaction based on the feedback we receive from our SedonaOffice users is at an all-time high.  While we're not perfect, and there is always room for improvement, we strive every day to provide the service and support you expect and deserve.  What I know for sure is our support team is 100% dedicated to your total satisfaction.  The pride they take in their work is second to none.
And, as always, we work diligently to bring all our new clients live on SedonaOffice in an efficient and professional manner.  The challenges of implementation are numerous and diverse, and every new client brings unique needs to the table, but no matter what, our implementation team is up for the challenge.  I'm truly pleased with the results and hard work they put in every day.
On top of everything else, I'm so excited for all the new products and features we have ready and are beginning to release.  If you haven't looked at our new Time & Attendance module, what are you waiting for?  It's awesome. Time & Attendance will make your company more efficient and allow you to better track your employees' time.  No more excuses, implement this now.
We have also recently released our new SedonaDashboard and SedonaAnalytics modules.  Best of all, we are providing them to you at NO CHARGE.  Both will provide insights into your business like never before.  Call our support department today to get signed up.
Next month, we will be going to beta with our new eForms module.  Let me just say this: IT'S IMPRESSIVE!  More details will be announced over the next few weeks.  And, if all that isn't enough, we have a lot more coming soon.
WOW. With all that said, I think you'll agree that, not only has Cleveland won a championship, but so has the entire SedonaOffice family.  So, congratulations to everyone in Northeast Ohio, to our Perennial Software Team, and to your company's as well!
Michael Marks,
Co-Founder, Perennial Software, Inc.