Bootcamp 2017 Attendee Info Hub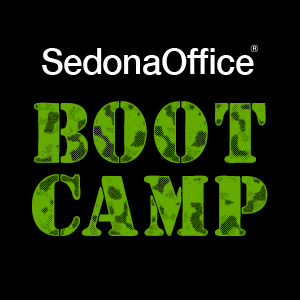 Get Ready!
SedonaOffice Bootcamp is just around the corner! Until we kick off in Lancaster, this page will be your resource for all things camp. Important info to help you from the time you arrive to the time we say goodbye, and just about everything in between will continue to be posted and updated right here. Though some details are still being finalized, please feel free to contact us via phone or email (info below) with any questions, comments, or concerns.
We can't wait to see all you happy (Boot)Campers in August!
Links & Downloads:
Pre-Bootcamp Questionnaire (Mandatory by 7/28)
General:
Dates: August 7th – 9th, 2017
Transportation: Attendees traveling by plane should plan to reserve a rental car to complete the journey from the airport to Lancaster and back. A vehicle will also be necessary to commute from the hotel to the training site.
Meals: Lunches and snacks will be provided Monday – Wednesday on-site. A group dinner will be held at Annie Bailey's Irish Pub on Monday night from 6PM – 9PM. **Please RSVP and indicate any dietary needs on the Pre-Bootcamp Questionnaire above
Training Site:
Host Company: Select Security (View Website)
Address: 241 N Plum St, Lancaster, PA 17602 (View with Google Maps)
Phone: (877) 877-0345
Parking & Entrance: (View Labeled Aerial Photo)
On-site Directions: TBA
Hotel:
Name: Lancaster Marriott at Penn Square
Address: 25 S Queen St, Lancaster, PA 17603 (View with Google Maps)
Phone: (717) 239-1600
For more information, contact Sam Clyde at (440) 247-5602 x 219 or SamC@PerennialSoftware.com.