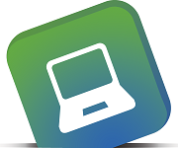 In Case of Emergency
Safe, secure and verified data backup.
Restore your database in the event of failure.
Includes hosting your 

Sedona

Office

database in the event of a disaster.
Overview
Be confident that, in the event of failure or a disaster, you can be back in business with minimal interruption. With SedonaBackup, a complete backup of your production SedonaOffice database(s) is transmitted via a secured SSL connection to a password-protected vault on our cloud-based backup service, located in a tier-1 access controlled data center.

"When Superstorm Sandy hit in November 2012 we were concerned about the impact on our business and our customers of likely power and data outages in the Northeast. We quickly moved to SedonaBackup and began operating live through the backup servers provided by SedonaOffice. Other operations were moved temporarily to our MidCentral Datacenter, but with SedonaBackup we were able to stay efficiently online with SedonaOffice from our locations in 9 states throughout the event until data services and power was restored and stable. We were really pleased with the speed that the SedonaOffice team was able to help us achieve our plan."
Scarsdale Security

"In July, I came into the office to find a SQL Server that had 2 drives fail out of 3 (not common). Normally, I would get really stressed, but this time I just called SedonaOffice. Immediately, the SedonaOffice team started working on getting us up and running remotely on their servers using our files from SedonaBackup. We have 11 users and our remote connection worked very well. We didn't lose any data. If we had been doing only in-house backups we would have had a lot more down time and a lot more stress. The service is well worth the money."
Security One
Features
Designed specifically for

Sedona

Office

Data transmission is secure
Backup is verified once a month
Schedule daily, weekly or monthly backups
How it Works
1. We will do installation of SedonaBackup automation on your production SQL Server machine.
2. At the scheduled time, the SedonaBackup utility will automatically backup your production SedonaOffice database(s) and store them on the local drive.
3. The SedonaBackup utility will then securely compress the file and transmit it to the SedonaBackup data center via a secured SSL file transfer. Your data is protected end to end during the transfer process.
4. Once the file is received in our cloud based vault, the received file will be de-compressed and verified as a properly received SQL backup database.
For more information email info@sedonaoffice.com or call 440-247-5602.