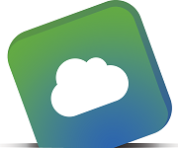 Leave the Hosting to Us
Full functionality of

Sedona

Office

.
Lower upfront costs and scalable for future growth.
Convenient for companies without a dedicated IT person.
Overview
Receive all of the benefits of SedonaOffice without the investment in IT resources or in-house expertise.  SedonaCloud is a hosted version of the software allowing you to access your company database anytime or anywhere you have internet access.

"As a start-up company, we need solutions that fit in our budget and poise us for growth. With no need for in-house IT, continuous support from Astute, and nightly database backups, SedonaCloud has been the best choice we have made so far."
Max Security

"I love that I can access SedonaCloud from any location. We've become more efficient as a business because we can get our work done whenever and wherever we need to. "
United Security Systems
Modules
Client Management
The Client Management module contains all the tools to manage your customer base, from creating new customers using the New Customer Wizard through the Collections Management and Cancellation Tracking utilities. The RMR Rate Change utility allows you to globally increase your customers' recurring revenue based on the rules and conditions you specify. The Master Account Management functionality gives you superior tools to manage your large multi-site customers, such as chain stores or alarm dealers. The Customer Explorer allows you to manage and access your clients' information in ways you never imagined possible. From one easy-to-navigate form, you have complete access to the entire customer database, allowing you to provide the service your customers demand.
Accounts Receivable
The Accounts Receivable Module includes the functionality to manage and process your invoices and payments. The Cycle Invoicing utility is used to generate your recurring revenue invoices. The EFT Processing module allows you to manage and collect both ACH and Credit Card transactions. Receiving and posting payments, either manually or via a Lockbox, is a snap in the Payments Processing module.
Accounts Payable
Managing your Accounts Payable is simple with SedonaOffice. The complete Purchase Order and Receipts integration with the Inventory Management system makes processing and organizing your payables fast and efficient. Paying bills, writing checks and processing any type of vendor transactions are all handled within the Accounts Payable module.
General Ledger
The General Ledger is the heart and soul of the SedonaOffice application. All financial transactions are processed in real time and can be immediately reported. User-definable accounting periods within the General Ledger application provide greater flexibility for creating financial reports. You can track your deferred revenues, balance and reconcile your bank accounts, audit your general ledger account balances and create one-time or recurring journal entries.
Service & Inspections
Ongoing service and inspection tracking is essential. With the SedonaOffice Service & Inspections module, you can easily create, schedule and dispatch all your customers' service requests. SedonaOffice maintains warranty and service-level rate plans based on the installation of each system or piece of equipment. Using the Service Ticket Queue, you'll be able to easily manage the complete work flow and status of all your open service and inspection work. Complete integration with the Inventory and Accounts Receivable modules makes tracking parts used and creating invoices for completed work a simple process.
Job Management
The Job Management module allows you to track and manage all your installations. Complete integration with the Inventory module means that all parts used on each job are tracked and either expensed when used or held in Work-in-Process until such time as the revenue is recognized. All expenses for each job are tracked in the Job Costing utility, including parts, labor, commissions, equipment, contractors, overhead/burden allocation and any other related job expenses. Since all data collection is real-time, you can determine any job's profitability at any time during or after the installation.
Inventory Management
The Inventory Management module makes the tracking of all your parts a breeze. SedonaOffice supports unlimited warehouses, including vehicles. Given the complete integration with Accounts Payable, Accounts Receivable, Service & Inspections and Job Management, the process of ordering, tracking and invoicing for parts is simple and straightforward. The Physical Inventory capability streamlines the process of counting your warehouse parts, and the Parts Repair feature takes the frustration out of the tracking of repair orders.
Sales Management
Tracking your opportunities and prospects is enhanced with the Sales Management module. You can track prospects by sales department and salesperson and maintain a true pipeline of your opportunities.
Report Manager
SedonaOffice includes nearly every report you'll need to manage your business. From sales reports and financial statements through service management and job profitability reports, the Report Manager makes reporting simple and effective.
Customer Query Builder
Complete access to your customer data is always at your fingertips with the Customer Query Builder. Using standard data selection criteria and sorting tools, you can report on every aspect of your customer database. Use the Customer Query Builder to create customer lists, open invoice aging reports, service analysis reports or nearly any other view of data you can imagine. All data can easily be exported and used in Microsoft Excel, Access or other data mining tools.
Sedona Setup
The Sedona Setup module makes the setup and management of your SedonaOffice application simple. Using the start-up wizard, Sedona Setup will walk you through all the setup tables needed to use and operate SedonaOffice effectively to achieve the results you desire.
Implementation
Proper implementation of SedonaOffice is crucial to your future experience so we play a hands-on role throughout the process. Each new SedonaOffice client is assigned a SedonaOffice Project Manager who is responsible to assist and work with you through the entire implementation as you go live.
Our Implementation services include:
Administrative and application training classes customized to meet the needs of each new customer.
Data conversion services to assist in the migration of your existing data into the 

Sedona

Office

database format.
Consulting services to assist in optimizing business processes and best usage of

Sedona

Office

.
Support
All users of SedonaOffice are covered under our Premier Level Support plan.  We provide only the highest level of service and support to all our clients.
Our Support services include:
All updates, enhancement and new versions of the 

Sedona

Office

application.
Direct end-user support for all your how-to and application issues.
Built-in Citrix Live Assist, allowing our support representatives to connect to your desktop to provide quick and accurate support services.
Internet-based support and knowledge-base access.
Telephone support during normal business hours (Monday through Friday).