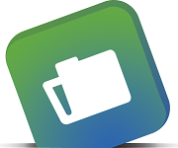 Yes, You Can Find Your Documents
Secure and protected document management system.
Ability to store any type of electronic file.
Immediate access to customer files.
Overview
Store all your documents in a secured environment with protection from unauthorized viewing based on your user's security level. SedonaDocs provides immediate access to all your customer's files, and best of all you'll never lose a file again! Simply click a document and open the file for viewing.

"Using SedonaDocs to access client histories as well as notes made on every interaction with them lets our customers know we are on top of things."
Bates Security LLC
Features
Documents stored in customer's record at the customer, site and system levels
• Store documents for vendors, part and jobs
• Improved security with access level controls
• Centralized location for all of your information
• Scan in documents (tiffs, gifs, pdfs)
• View documents from any location (offsite users)
• Ability to email, fax, print and save documents
• Complete back up of document in case of disaster
• Save Excel worksheets and links to other web pages
Access Customer Saved Files
• Contracts
• Work orders
• Field service reports
• Diagrams
• Schematics
• Letters
• Correspondence
• Directions
• Locations