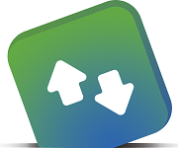 No Limitations, Just Your Imagination
Watches over your business and notifies anyone of anything you select.
Complete flexibility, notifications are user defined.
Easy to use and automatic.
Send reports and key metrics to management and owners.
Overview
Notify management, your staff, customers or yourself about any condition that you desire to be monitored.  SedonaSync automatically delivers the information you want when you want it via email or text messages.  Easy to set up, it runs and operates in the background and will become both a powerful business tool and timesaver.

"Daily SedonaSync automatically sends out reminders on outstanding invoices to our customers, distributes reports to our salespeople and advises technicians of their schedule. Through these examples and others our overall efficiency and communications have been improved with very little work on our end."
Security ONE Alarm Systems
Features
Create an unlimited number of events to be monitored and tracked
Notify employees of job status changes
Send new invoice notices to your customers
Monitor your database for any condition that requires an action
Send thank you notices to your customers
Automate collection notices to your customers
Automatically send reports and key metrics to management and owners
Track incoming emails for special actions
Automate with other ODBC databases
Automatic Customer Notification